Posted by: CS Shilpi Thapar
 In com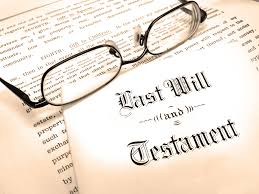 mon parlance, a legal WILL is a legal document and declaration of the intention of a person with respect of his possessions or a status, which he desires to take effect after his death. It sets forth the wishes of the person regarding the distribution of his assets after his death. Creating a will gives sole discretion to the person over the distribution of assets. These assets generally includes fixed assets including movable or immovable property, cash and bank balances, jewellery, fixed deposits, share certificates, postal investments, mutual funds, but there are a variety of items that is not covered by the instructions in a will and in that most important item is DIGITAL ASSETS. This is very rarely covered or discussed in Wills. There is generally no clarity on ownership or distribution of person's digital assets after he is dead and it remains a big question to resolve.
 Digital assets are any form of content or media that has been formatted into a binary source that includes the right to use it. It includes Computer data, Facebook account, Twitter account or personal account maintained at any social networking sites, product images, lifestyle pictures, logos, audio and video clips, presentations, etc.
People often have misunderstood that if someone suggests you to prepare your will; he is not your well wisher and has some personal hidden interest in your possessions. But the fact is that if you don't prepare a Will during your lifetime, you are actually putting your family in trouble. If Will is prepared properly, all assets are straight away distributed in the manner set forth in the will and family will not face any legal hurdles i.e proofing their relationships in court and other issues arising out of  provisions of Laws of Succession and Inheritance which are complex and diverse in nature.
 In today's multifaceted life, we share most of our personal and professional data and moments on various social networking sites. Our digital devices such as computers, ipads', tablets and mobiles are password protected which is not known to any other person except the user.  Earlier,  important documents like wills, property agreements, bank accounts details, fixed deposit receipts, passwords details , certificates was stored in the safe lockers at home or banks but now due to advent of Cloud Software Program all these documents can be stored online. So the pertinent question arises that when the person is dead without making any declaration of information regarding his digital assets to anyone, then who will have right to possess his digital assets and how will his successors get possession of his digital assets and information?
Laws are not clear on these issues. Legislators have to work seriously on bringing law regarding succession of Digital Assets. Mostly digital service providers like Face book and Twitter have their own set of rules and procedures to deal with such information and accounts. Facebook generally accepts the request from parties to either de-activate the account or turn into a memorial site. Twitter asks for certain information from the parties to deactivate account but it often doesn't provide account access to anyone irrespective of any relationship with the departed soul.
In April, 2013, Google introduced a tool called "Inactive Account Manager" to let its users to set up a digital will. It will be an automated digital will that can be enabled for all the digital assets a person might have collected over years of internet usage across the huge network of Google which include Gmail, Picassa, Youtube, Blogs, Google+. This tool allows you to inform Google what you want to be done with all your digital data stored in its network when you die or your account is inactive for a long time. This service allows you to receive a notification after three, six, and nine or twelve months of inactivity, depending on your settings, after which time it sends you a text message warning that the settings will take effect. This manager can be set up to delete the account entirely or transfer control to your family or any trusted person after you are dead.
 The most obvious fact is that everyone is going to die one day but we don't know when this will happen. So prepare your WILL along with DIGITAL WILL today itself if you really care for your loved ones. Always plan for the afterlife and secure your family members who we will leave behind after we leave this world.  CARE about them!
(References: www.economist.com, www.investopedia.com, Wikipedia, www.indianexpress.com and other online publications.)