Posted by: CS Shilpi Thapar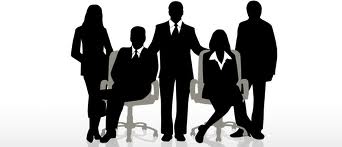 In today's corporate world, role of companies have become complex and to achieve a sustainable growth is becoming huge challenge for the companies. So, companies need efficient people with different perspectives to constitute board to achieve their long term goals. Every company should be headed by an effective board which is collectively responsible for the long-term success of the company.
When you decide to move into governance and board role, you need to prepare well. Joining the Board is not an easy task. It requires a significant amount of work and preparation before accepting the invitation to join a board as director. It is a prestigious position and takes your career to next level but it is equally demanding and carries lot of accountability, responsibility and risk of spoiling yours and company reputation if something goes wrong. So be very selective in choosing your board seat as risk is higher now a days.
So here is some food for thought if you are planning to become a board director:
Before joining the Board:
1. It is very important to carry out due diligence of the company where you intend join as board director.
2.Start gathering vital business information about the company you intend to join as a board director.
3.Examine the type of board you want to join considering the important parameters i.e. size, skills required, business sector of the company, and what you can contribute to it.
4. Understand that why you have been approached and what you are expected to contribute.
5. Always accept the board position if you have something to contribute to the board and you can meet their expectation by becoming active participant in all meetings and deliberations of the company.
6. Ask few questions to yourself before accepting invitation to join the board as a director:
a. Do I have self confidence, required skills and values to become company director?
b. Do I have audacity to stand and speak in the meetings and various deliberations of the company, ask questions and ready to debate?
c..Whether I am knowledgeable enough to understand the financial, legal, technical aspects of business of the proposed company?
d.Do I have courage to take tough decisions?
e.Can I be blunt, frank, sincere and Independent?
f.Will I be a valuable asset to the board?
g. Am I ready to take accountability and responsibility of delivering results to stakeholders of the company?
h. Am I ready to perform the director's duties, exercise board powers, comply with meeting requirements, and face potential liability of directors?
7.Always visit personally company's registered office, corporate offices, units, plants and factories to have full and clear idea about the business processes adopted by the company.
8.Have meetings with other directors on the Board of the Company, CEO, CFO, COO, Company Secretary, Auditors both Internal and Statutory, Legal Advisors of the Company to get idea about the corporate governance practices and processes adopted by the company.
9.Review the following documents carefully:
a.Mission and Vision statement of the company.
b.Memorandum and Articles of Association of the Company, byelaws, Charters, Policies, Shareholder's and Joint Ventures Agreements, Contracts and other related documents to verify the restrictions on board powers.
c. Company Annual Accounts of at least last 3 years.
d. Board Structure and processes, Organizational Chart.
e. Board and Committees Agendas, Minutes and Resolutions to find out the key issues or problems which the board is facing at present.
f. Media/ Press Releases.
g. Company's Website.
h. Background/CV of other Directors on the board of the company, senior management esp. C-Suite executives.
i. Details of frequency of meetings and its process.
j.Conflict of Interest Policy of the Company.
k.Code of Conduct.
l.Director's Compensation Policy of the Company.
m.Board Charters.
n.Details of pending litigations of the company.
o.Details of Auditors Remarks or qualifications if any.
p.Credit Rating report of the Company.
10.Always ask for dossier on the company from CEO.
11. Analyze company's culture and Board and CEO relationship.
12. Request CEO/CFO for briefing the history, strategy and financial position of the company, about key financial performance indicators, internal control systems, SWOT analysis of the company.
13.To demand for Director's orientation program.
 After joining the Board:
A director needs to take following reasonable steps after joining the board:
1.Always attend meetings.
2.Insist that all material be available well in advance of meeting especially when there will be a vote on a particular issue.
3.Obtain written advice on all legislation and guidelines that are relevant to the activities or the organization.
4. Always review and read documents, legislation and so forth prior to meetings.
5.Insist on written opinions from legal and other professionals on any   important decision.
6.Periodically or on major issues where regular counsel or advisors have provided advice, insist on independent outside counsel or advisors for a fresh perspective.
7. Review all opinions given by professional consultants.
8.Review the minutes of all meetings and insist that they be accurate.
9.Keep your own notes.
10. Ensure that your dissent is recorded even if this means sending a registered letter to the board.
11.Review the company's objects and bylaws.
12.Review all internal controls especially with respect to cheque signing and contract execution.
13.Encourage the development of a director's manual.
14.Know what trust property or accounts the company holds.
15.Keep information about the company confidential.
16.Avoid even the appearance of a conflict of interest.
17.Ensure that the Articles of Association/ bylaws provide for the indemnification of directors.
18. Ensure that the committees and management report to the board.
19.Ensure that the company acquires and maintains officers and directors indemnity insurance coverage.
20. They should not completely rely on professionals in matters where they need to sign and should be sure about it.
21. Proper Training should be taken to discharge their duties effectively, to regularly update themselves with legal statutory requirements, best practices in corporate governance and current business thinking.
In well-known book on corporate governance "Owning Up" by Shri Ram Charan, there are 14 important questions which every board member needs to ask:
   1. Is our board composition right for the challenge?
   2. Are we addressing the risks that could send our company over the cliff?
   3.Are we prepared to do our job well when a crisis erupts?
   4.Are we well prepared to name of next CEO?
   5. Does our board really own the company's strategy?
   6. How can we get the information we need to govern well?
   7.How can our board get CEO compensation right?
   8.Why do we need to lead director anyway?
   9.Is our Governance Committee Best of Breed?
   10.How do we get the most value out of our limited time?
   11.How can executive sessions help the board own up?
  12. How can our board self-evaluation improve our functioning and our output?
   13.How do we stop from micromanaging?
  14.How prepared are we to work with Activist Shareholders and their Proxies?
To hold the position of director requires expertise, experience, independence and soft skills. You can expand your existing skills, broaden your existing interest and networks and take yourself to new heights of professional performance, communication and excellence.
(Source: Book- How to Succeed in the Boardroom? by CS Shilpi Thapar)